With more, we can do more - together
The Bowling Green Schools Foundation is a registered 501(c)3 charitable organization for the exclusive benefit of Bowling Green City Schools
Fueling Futures,
One Classroom at a Time.
About us
The Bowling Green Schools Foundation is a registered 501(c)3 charitable organization for the exclusive benefit of Bowling Green City Schools.
our values
We are on a mission to ignite the potential within every student and teacher. We believe in the transformative power of education and the profound impact it has on individuals and communities. Our commitment is to provide unwavering support, resources, and inspiration to students as they navigate their educational journeys, and to empower teachers with the tools they need to spark curiosity and foster a love for learning.

The Monday, April 8, 2024, total solar eclipse will cross North America with Bowling Green in the path of totality. 
Safety is the number one priority when viewing a total solar eclipse.
The Bowling Green Schools Foundation is working to provide each student and staff member specialized eye protection for solar viewing.
Bowling Green Schools Foundation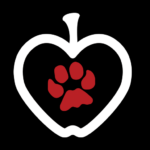 Dustin Bauman
Board Member
Brian Buchhop
Board Member
Amilcar Challu
Board Member
Joe Edens
President and Chair, Fundraising Committee
Melanie Ferguson
Board Member
Norm Geer
Board of Ed Representative and Chair, Alumni Committee
Ted Haselman
Superintendent, Bowling Green City Schools
Melissa Hemminger
Board Member
Stacey Higgins
Board Member
Andy Layden
Board Member and Chair, Scholarship Committee
Deb McLean
Secretary and Chair, Grants Committee
Brian Buchhop
Board Member
Katie Schetter"
Board Member and Chair, Media Committee
Melanie Stretchbery
Board Member
Heather Tessler
Board Member
Paul Walker
Treasurer and Chair, Finance and Nomination Committee
Paula Williams
Board Member
Dominic Wells
Board Member
We'd Love To Hear From You